Best Smartwatch Under 100 USD 2023 January - February | USA | Budget Smartwatch
Your guide to the cheap and Best Smartwatch under 100 Dollars to buy now in USA for both Android & IOS users in 2023 January - February. Here is the list of the best smartwatch to buy under $100 for both Men & Women.

Are you in search of the best Smartwatch under $100 to buy now? Well, you are in the right place. We have reviewed & picked some of the best smartwatches that seem to be your best smart assistance fitness trackers and wearables. We picked the best smartwatches that can assist you and also help you keep fit, based on the design, battery, software, and feature.
In recent times wearables have moved to a different approach as compared to what they were a few years ago. And the Smartwatch is the one that has upgraded drastically. Nowadays these smartwatches are not only fitness trackers, or to make calls, But It's also a smart assistant which can assist, instruct you on various occasions. By sync it to smart devices, you can control them all in one hand.
The best and durable Smartwatches for swimming and Fitness tracking.
Look at these accessories that will work great with your smartphone.
List of Best Smartwatch under 100 USD to Buy in USA
Amazfit GTS 2 Mini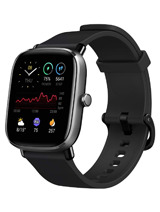 Water Resistant: Yes, upto 50 m

Compatibility:: Android, iOS

Connectivity: Wireless, Bluetooth

Direct Cellular Connectivity: No
Price: $99.99 (Approx)
Always-on AMOLED display with numerous sports modes
The Amazfit GTS 2 Mini is nearly the mini version of the Amazfit GTS 2 smartwatch with 1.55 inch always-on vibrant AMOLED display. The watch's face can be personalized with the 80+ watch faces available in it.
The watch has Blood-oxygen saturation measurement, 70+ sport modes, and a long battery life of 14 days. The built-in Alexa is available to work as a voice assistant. The watch is thin, lightweight and is recommended for women as it has Female cycle tracking. The Bluetooth camera feature can be used to control our phone camera. Music from our phones can be controlled on our watch. The watch is water resistant up to 50 meters and can be worn while swimming. The watch can be synced with both Android and iOS phones. The watch runs on Amazfit OS and the UI is smooth and fluid.
With all-round health management features and other wholesome features, this watch is a good buy and pocket friendly.
---
Amazfit Bip U Pro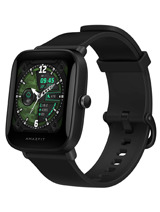 Display: 1.43, HD display

Water Resistant: Yes, upto 50 m

Compatibility:: Android, iOS

Connectivity: Wi-Fi, Bluetooth

Direct Cellular Connectivity: No
Price: $59.99 (Approx)
Super light and bulit-in Alexa for voice assistance
With 50 watch faces on an 1.43 inch colorful display this watch is super light when worn on your wrist. The Zepp app available in App Store and Play store should be downloaded to use this smartwatch to its fullest.
Blood-oxygen level measurement, PAI Health Assessment System, and Stress Monitoring keeps us aware of what's happening to our body. 60+ Sports modes are available to exercise at high intensity. High-precision GPS is built-in and the watch is 5ATM water resistant which is great for pool use. The built-in Alexa works great as a voice assistant to control the watch and other home devices. The battery life of this watch is 9 days for typical usage and 5 days for heavy users, which means, on average, charging it once a week is good. Controlling music from the synced mobile and remote control over the mobile phone camera are some cool and very useful features. Notifications about incoming calls and texts are extremely clear and instant.
With all the impressive features loaded and available in this price range, the watch can fulfil the customer's expectations.
---
TicWatch GTH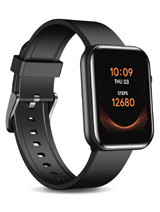 Display: 1.55, HD color display

Water Resistant: Yes, upto 50 m

Compatibility:: Android, iOS

Connectivity: Wi-Fi, Bluetooth

Direct Cellular Connectivity: No
Price: $79.99 (Approx)
Affordable smartwatch with latest features.
TicWatch GTH is an 1.5-inch water resistant smartwatch with most of the up-to-date features loaded in it. The watch can last for 10 days from a single charge which is fast.
The watch can be customized using the Mobvoi app available on both Android and iPhones. The smart notifications keep us connected to all important apps and news on our phones. Breathing Guide, Blood oxygen Monitoring, and sleep tracking keep us aware of our health conditions. The 14 sports modes available in the watch will help us during workout sessions and make us reach our goals. Control over music on our wrist gives access to songs with just a few taps.
The watch runs on RTOS and does not have GPS in it, otherwise this watch is a decent choice if you are looking for a cheap and efficient smartwatch
---
Letsfit IW1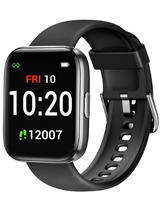 Water Resistant: Yes, IP68

Compatibility:: Android, iOS

Direct Cellular Connectivity: No
Price: $40 (Approx)
Best fitness tracker and good battery life
With fitness tracking, monitoring capabilities and multiple health sensors, the Letsfit IW1 is a worthy smartwatch. The display is 1.4 inch wide and the watch is designed to handle sweat, rain, or pool.
Watch faces are customizable and the watch can last up to 7 days in a single charge, Power saving mode to preserve battery life is also available. GPS tracking can be used with precision after pairing the watch with Android or iOS smartphones. The 14 sports mode available in the watch makes it a great sports watch. The Letsfit app is used to monitor our overall health and it works well every time. Smart notifications will always keep us updated when the watch is paired with the phone. The Bluetooth 4.0 technology takes care of all the wireless communications, and connectivity.
The watch is light and works well in all surroundings, at this affordable rate the watch will be a good buy.
---
Letsfit IW2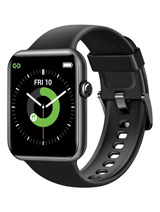 Water Resistant: Yes, upto 50 m

Compatibility:: Android, iOS

Direct Cellular Connectivity: No
Price: $49.99 (Approx)
Blood oxygen level monitor and Solid battery life.
This smartwatch has a 1.55 inch LCD color display and is compatible with both Android and iOS smartphones. The Letsfit app provides a lot of awesome features that are expected to be present in today's smartwatches.
All-day sports activities can be tracked with 10 sports modes and GPS tracking. The watch is designed well to work under water as it is waterproof up to 50 meters. The watch comes with a portable magnetic charger that charges the watch fully in 2 hours and makes it usable for 10 days straight. The watch displays notifications of texts and other alerts from the phone using Bluetooth and it is instant as well. Heart rate monitoring and the Blood-oxygen saturation level technology monitors the user's overall health always.
If you want a decent smartwatch with good features and long lasting battery, this watch can be a good choice.
---
---
| smartwatch | Price |
| --- | --- |
| Amazfit GTS 2 Mini | |
| Amazfit Bip U Pro | |
| TicWatch GTH | |
| Letsfit IW1 | |
| Letsfit IW2 | |
Note:
The price of the devices may change day by day, so do check the price on the seller's website using the buy button associated with the product.
We put immense effort to give accurate specs, but do check for the spec at the seller's website (Amazon, Bestbuy, etc,.) before purchasing the product.+-
R7, Recent, Top 10, Top 10 Gadgets
Share on:
About the Author